Images
TEDxOsaka 2012
Animal self-medication
The evolution of animal self-medication and lessons for the development of medicine
Plenary Lecture featured at the 64th International Congress and Annual Meeting of the Society for Medicinal Plant and Natural Product Research (GA). Innsbruck, Austria. Sept. 1-5, 2019
---

Knuckles Mountain Range, Central Sri Lanka (March 2017)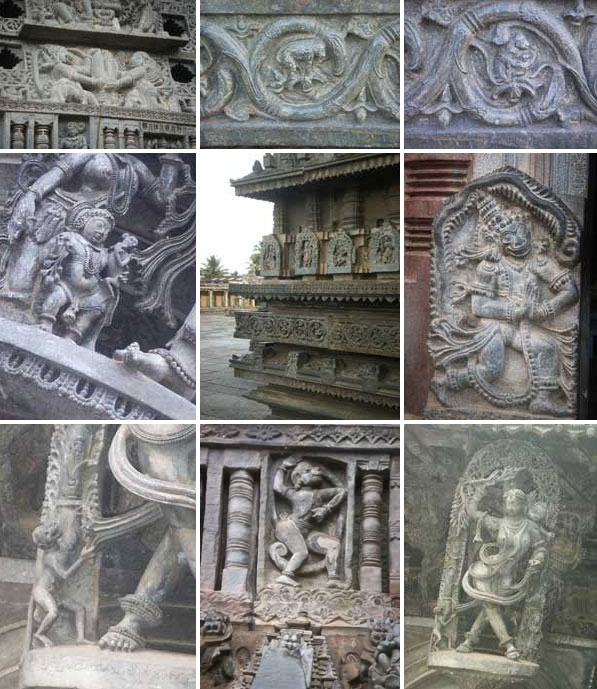 Sri Channakeshava Temple, Belur City, Hassan District, Karnataka, India (2007) These carvings in stone of monkeys are part of the temple created by Jakanachari, finished in 1117, during the Hoysala Dynasty in the period of King Vishnuvardhana's reign.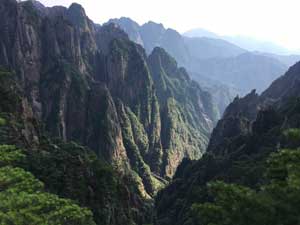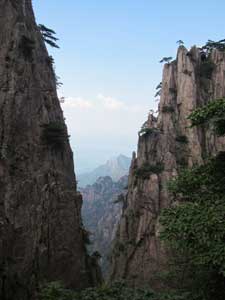 Mahale M-group male branchiating down to forest floor

Stone-handling female at Arashiyama, Kyoto Japan

Liza Moscovise (U-Wisc. Madison) and Rubondo Isl. NP Chimpanzee Habituation Crew of 2001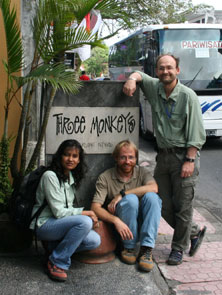 Three monkey watchers in Ubud Bali
Charmalie, J.B.Leca and Mike (Aug. 2009)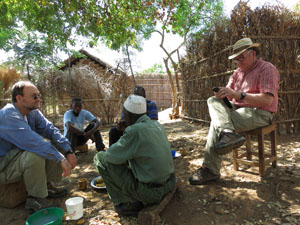 (L - R foreground) Mike, Moshi Bunengwa, Jacques Mitsch).
Morning tea and boiled cassava in Katumbi village,
Lake Tanganyika, Tanzania (June 2013).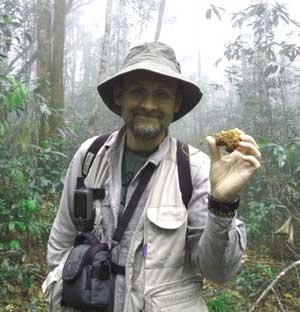 At 1051 m on Mt. Hon Ba, Khanh Vinh
Province, Vietnam (March 2012)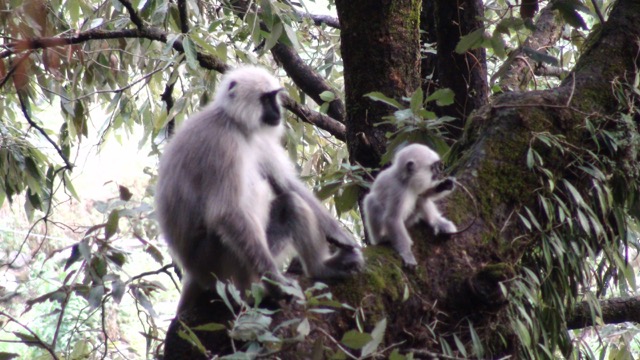 Central Himalayan langur (Semnopithecus schistaceus)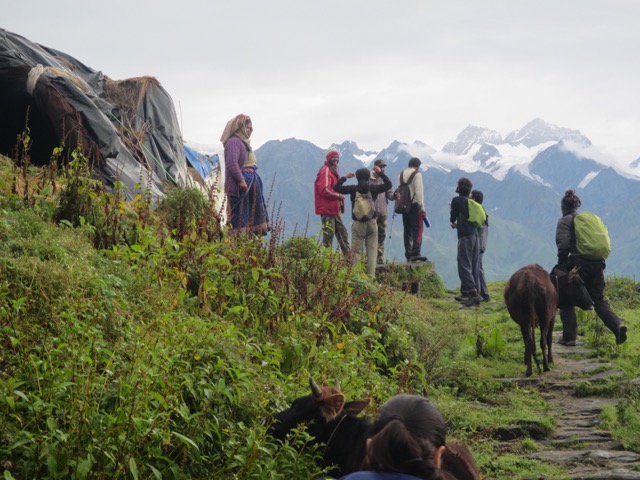 High altitude langur land.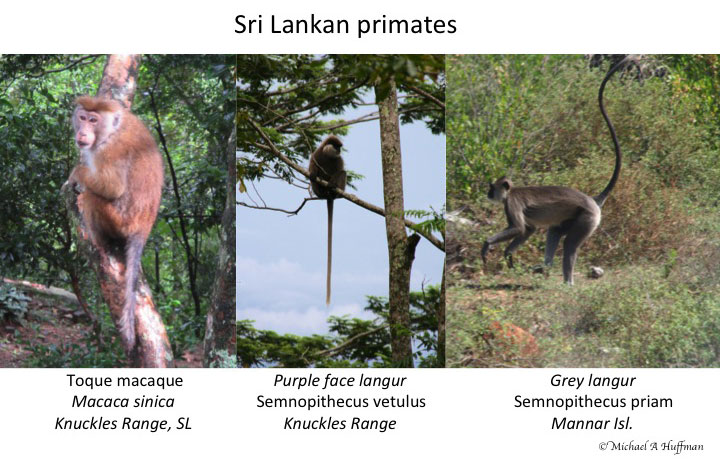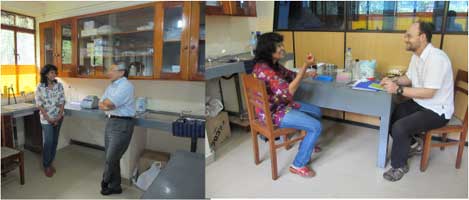 A genetics lab was started up in Biological Anthropology Laboratory of Dr. Nahallage at the University of Sri Jayawardenepura, Colombo in June, 2012 with support from the Environment Research and Technology Development Fund (D-1007) of the Ministry of the Environment, Japan.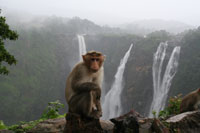 Jog Falls bonnet macaque,
South Western India (2008)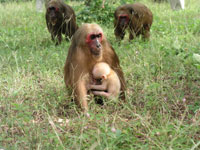 stumptailed macaque,
Thailand (2005)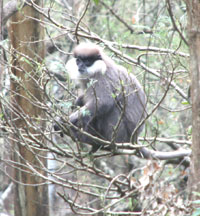 Horton Plains purple face langur,
Sri Lanka (2007)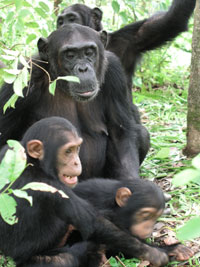 Miya & family Mahale M group,
Tanzania (2003)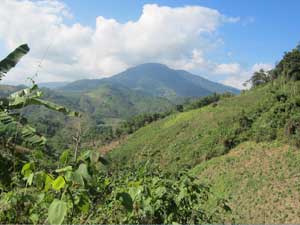 Khanh Vinh Province, Vietnam. Hillside garden plots of the Raglai ethnic group. (February 2011)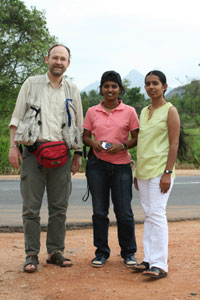 Primate Survey Feb.2009,
Sri Lanka w/Nadeera Kuruppu & Tharindi Weerasingha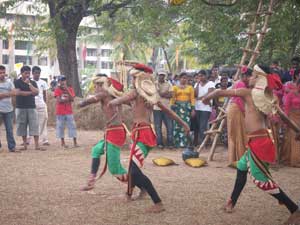 Harvest dance, Univ. of Sri Jayawardenpura campus, Colombo (Feb. 2009)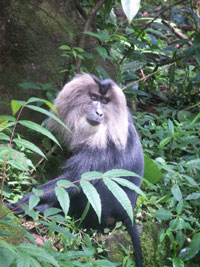 LTM, Valparai, India (2008)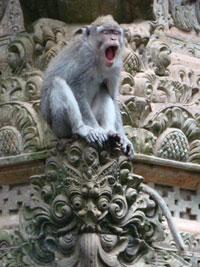 Sangeh macaque, Bali, Indonesia (photo by JB LECA Aug. 2008)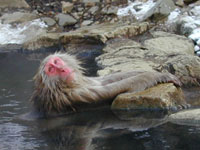 Japanese macaque in the Jigokudani Hot Springs, Nagano Japan (2000)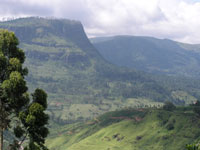 Nuwara Eliya District, Sri Lanka (2005)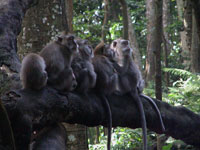 Indonesian long-tailed macaques, Ubud Bali (2001)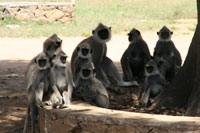 Grey langurs, Sithulpawwa National Park (2007)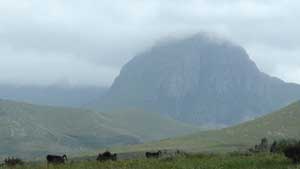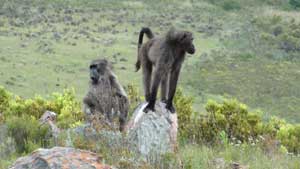 Chacma baboons foraging on fynbos in Wildcliff area, Heidelberg, Western Cape South Africa.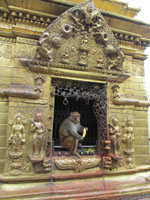 Rhesus macaque
at Swayambhunath (Devanagari)
the 'Monkey Temple'
in the western outskirts
of Kathmandu, Nepal (October 2013)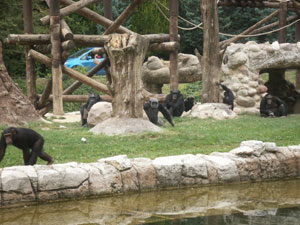 Island group of chimpanzees, Parco Natura Viva,
Bussolengo, Verona, Italy (Sept. 2008)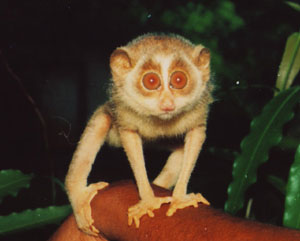 Slender loris, Sri Lanka (2004)
photo property of CAD Nahallage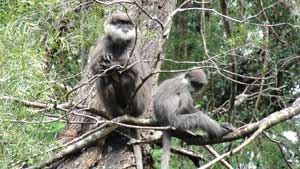 Purple face langur mother and offspring in Hakgalla NP, Sri Lanka (December 2010)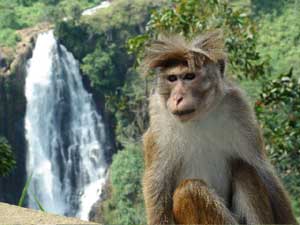 Toque macaque near Devon Falls, Nuwara Eliya, Sri Lanka (December 2010)
---
EVOLUTION OF A PRIMATOLOGIST (some kids never grow up?!)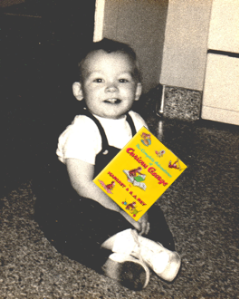 Mike at 3 with a copy of Curious George in arms.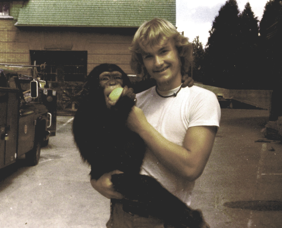 Mike at 18 with 4 yr. old 'Dobbie' in arms as a volunteer at the Denver Zoo, CO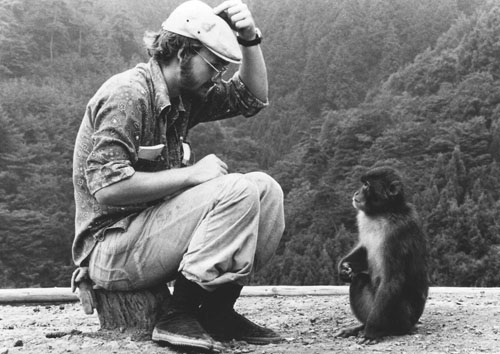 Mike at 21, beginning his study of the Arashiyama B troop of Kyoto, Japan.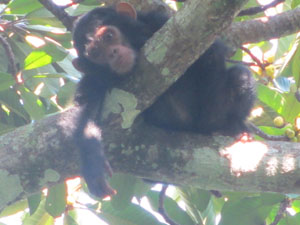 'Curious Fimby', the infant of an old friend, Fatuma
(Mahale M group, Tanzania June 2013).